[vc_row padding_top="0px" padding_bottom="0px" border="none"][vc_column width="1/1″]

You have come to the right place!
I'm Jody Livingston, the man behind the curtain so to speak. If you are a Youth Pastor or Youth Worker who longs to be in Youth Ministry for the longer haul, THIS site is for you! It contains what you need to get you up to speed and encourage you to lay a solid foundation for lasting influence in your ministry!
 The Problem
In 15+ years of Youth Ministry I have seen SO MANY Youth Pastors and Youth Workers give up, or give out.  Many others moving quickly from church to church and ministry to ministry.  Tons more frustrated, discouraged, and lonely.  These are Youth Pastors and Youth Workers who genuinely long for a ministry of lasting influence.  Yet are unable to ever arrive at a place where they feel fulfilled in their ministry roles, or at the very least…content.  This is a problem.  It is likely a problem you are feeling the pressure of now, have in the past, or will in the future.
Help To Survive and Thrive
The Longer Haul is here to help curb this problem.  It is here to encourage and equip you with practical steps to take, resources to use, and perspective to view your ministry through.  Surviving ministry is hard enough…thriving in ministry is another thing altogether.  If you are struggling with something right now, and would like to suggest it as a topic to be covered, please head over and leave it in the suggestion box.
What Makes The Longer Haul Different?
The great "World Wide Webosphere" is filled with websites containing curriculum and sermons to teach, games to play, and "stuff" to program almost every aspect of your ministry.  In today's world of Youth Ministry, you can practically purchase every aspect of "doing" ministry.  These can certainly save you loads of time and be great helps for the program side of your ministry for sure.
However, what is often left lacking are the practical tools and characteristics needed by the Youth Pastor or Youth Worker themselves to be effective over the longer haul.  We can outsource our programs so much that we fail to effectively lead and manage our ministries well.  In the end, we unintentionally sabotage our own ministry.  This is where the Longer Haul steps in to help.
The Longer Haul Youth Ministry Podcast
Weekly episodes to take you even further in your Youth Ministry.
The Top 25 Posts on The Longer Haul
These 25 posts are the most read and engaged posts on the site.  People read these like crazy and they really like them.  I am sure you will like them too!
You Can Find The Top 25 Posts Here
Other Helpful Posts to Start With
Why Youth Pastors Leave around the 2-3 Year Mark
Three Reasons You Should Stay In Your Current Youth Ministry Position
6 Benchmarks in Your Youth Ministry
20 Myths of a Great Youth Worker
The #1 Thing I Tell People Who Want To Be A Youth Pastor
The #1 Thing That Will Make You A Better Youth Pastor
100 Things I Love About Youth Ministry
How Youth Ministry Kills The Church
5 Things Parents Do Not Know About Youth Pastors
Tools I Use Every Day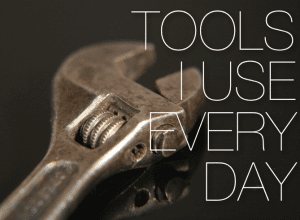 Be a Part of the Longer Haul Community and Get FREE Tools and resources to help you!
One last thing before you go.  I know firsthand the need for encouragement and community.  I also know how great it is to be able to be encouraged, challenged, prayed for, and practically equipped.  By becoming a part of the Longer Haul Community you will get updates to every post as well as occasional additional helps that are only available to email subscribers.  You can unsubscribe at any time, but I promise you will not be disappointed.
As a thank you, you will also get instant access to my Guide to Back-Pocket Games, Three Tips To Make Any Game Successful, Budget Spreadsheet, and 5 Keys To Longevity In Youth Ministry.  The guide alone is filled with over 30 games that you can play almost anywhere, with almost any number of people, with almost no equipment.  It has honestly saved my ministry (life…and the lives of a few teens) more times that I can count.  I would love for you to be a part of the Longer Haul Community!
Just enter your name and email below and you will get instant access to the resources!