I thought it would be helpful to create a resource page of resources that I use most often and that you can always come to. I'll add to the list as I learn more, will reference this page in the future often. I recommend bookmarking it for your reference and convenience. Enjoy!
Disclosure:  Please note that some of the links below are affiliate links, and at no additional cost to you, I will earn a commission if you decide to make a purchase.  Please understand that I have experience with all of these companies, and I recommend them because they are helpful and useful, not because of the small commissions I make if you decide to buy something.  Please do not spend any money on these products unless you feel you need them or that they will help you in your life and ministry.
Back-Pocket Games Guide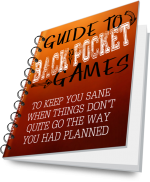 Honestly, this may be one of the best resources I have had through the years.  It has saved me more times than I can count.  Those times when everything goes crazy, that parent is late, and the van or bus breaks down.  What is in this guide will help you fill the time, keep the kids from going crazy…and you too.  It really is hard to put into words how valuable this has been to me over the years.
Best of all?  You can get this free right here!  Trust me…you need these in your back pocket (or on your smartphone…or tablet…or computer…or in your head).  You will be glad you did!
Productivity
Dropbox:  Dropbox is a cloud storage solution.  You can easily upload and share files from almost anywhere.  The free package allows for a considerable amount of storage with the option for paid upgrades should you need more space.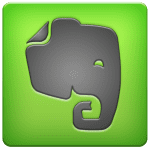 Evernote: Ahh…how would my life function without Evernote.  Evernote is literally my digital brain.  I use Evernote for EVERYTHING.  With it I take notes in meetings, write blog posts, make to do lists, keep track of receipts, make reminders, and on and on and on… There are a ton of apps that sync with Evernote making even more productive than it already is.  If you haven't used Evernote you should.  A word of warning:  It needs to be an all or nothing approach or it will not be of must use…and it is addicting (in a good way of course).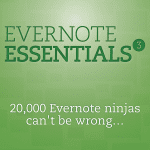 Evernote Essentials: If you want to get the most out of Evernote and use it for all it is worth you need this book.  It is worth every penny and more.  With it you will be up and running in no time and will be using Evernote like a pro today.  I cannot tell you how much this book will help you.  Even if you are an experienced Evernoter this book is worth a look.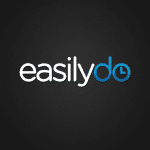 Easilydo: This is a personal assistant app I use on my iPhone.  It does everything from texting you your estimated commute time, letting you know trending posts on Facebook and Instagram, tracking package shipments that appear in your email, syncing your contacts, and more.  A great little app.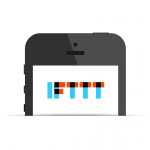 IFTTT:  "If this then that" is an addicting productivity app that allows you to set up parameters for one action to trigger another.  Want a wake up call in the mornings with a customized greeting?  Want an email or text if it is going to rain tomorrow?  How about an email of a custom Craigslist search?  Or automatically texting someone when you leave a certain location?  The possibilities are endless.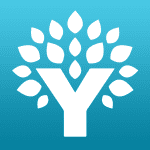 You Need a Budget: The best budgeting software out there in my opinion.  It has a beautiful interface.  Is simple to use and very intuitive.  The best feature is the free app that syncs with the software via Dropbox allowing real-time balances.  If my wife buys something, she inputs it into YNAB and I can see immediately what the balance is in that particular line item.  No more guessing at how much money you have, or wondering if you can splurge for that coffee.  Without a doubt one of the best things we have done in our marriage.
Click here to save 10% on YNAB
Email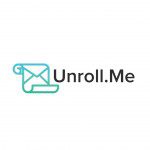 Unroll.Me: If you are like me your inbox is filled with email subscriptions that you no longer read or want.  Unroll.Me is a free web service that goes through your archives, pulls all of your subscriptions and then gives the option to either unsubscribe or add it to a daily "roll up" email.  To be honest I was shocked at how many subscriptions I had the first time I did it.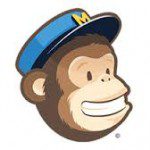 Mailchimp: I use Mailchimp as my email marketing solution for both The Longer Haul and our student ministry.  It makes it easy to manage multiple lists and create awesome looking emails.  Best of all the basic FREE package allows for 2,000 subscribers!  One of the best features with a service like this is the ability to check opens.  Remember that parents that said, "I didn't get that email!"  Well now you can be sure.  With the option of the free package, there really is no reason not to use this.  Thank me later.
Social Media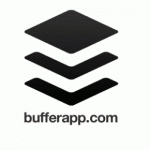 Buffer: Buffer takes your social media posts and spaces them throughout the day a predetermined intervals that you set.  This keeps you from tweeting back to back to back to back and gives you a more consistent social media presence.  Oh, and its free!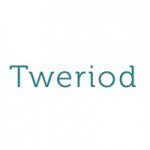 Tweriod: Tweriod is awesome.  Tweriod scans your twitter followers and lets you know what time they are most active to make sure what you tweet is most visible.  Best of all, it will automatically sync with your buffer account.  Beautiful, right?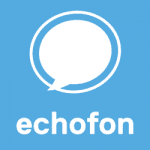 Echofon: Echofon is the twitter app I currently use for my iPhone.  It works great and allows me to manage multiple accounts.  The main reason I use it over others however, is that it syncs with buffer.  This allows me to tweet and retweet through buffer directly from the app.
Books & Study
Ki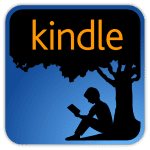 ndle: I read almost all of my books on the Kindle app for iPad, and/or my Kindle.  I love always being able to have the library with me, being able to bookmark, highlight, search, and make notes quickly and easily.  I love that it syncs across all platforms as well.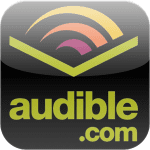 Audible: Audio books through Audible make it easier for me to "read" more books faster.  It is super convenient for me to listen on the go.  You can listen to the book at a much faster speed than you likely read (and probably comprehend more too) allowing you to zoom through books.  You can bookmark spots to come back to later as well.  Best of all, if you own the book on Kindle you get a bit of a price break for the Audible.com version as well..  They will also sync between them many times.  There is no contract required and you can suspend it at any time (like summer when life gets INSANE for youth workers).
Try Audible Now and Get A FREE Audiobook! Logos Bible Software: I cannot begin to tell you how much time this saves me each week as I prepare to teach and preach.  Logos is by far the best and most powerful Bible Software in existence.  With packages ranging in all price ranges it is a must have resource for you.
Blogging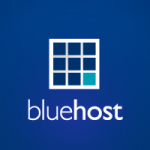 Bluehost: I use Bluehost for hosting for a number of reasons and highly recommend it, especially for your first site.  It is incredibly easy to use, with 1-click WordPress installation.  Bluehost has AMAZING customer service, and is also SUPER reliable.  When I was looking at hosting options, it was also the only hosting provider that I found that did not allow pornography sites.  If you are thinking of starting your own site or already have one and are thinking of switching your hosting provider, Bluehost is definitely the way to go.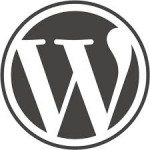 WordPress: I use WordPress for both this blog as well as for our student blog.  The Longer Haul is self-hosted through Bluehost using WordPress.org.  Our student ministry site (for now anyway) uses the free WordPress.com option.  We have looked strongly at moving this one to self-hosted as well, but are likely redoing our overall church website soon so for now we are staying with what we have.  If I had to do it over again, I would go with the self-hosted option out of the gate though.
Want more?  Here is a list of the top apps in my toolbox I use regularly to keep me sane and on track!